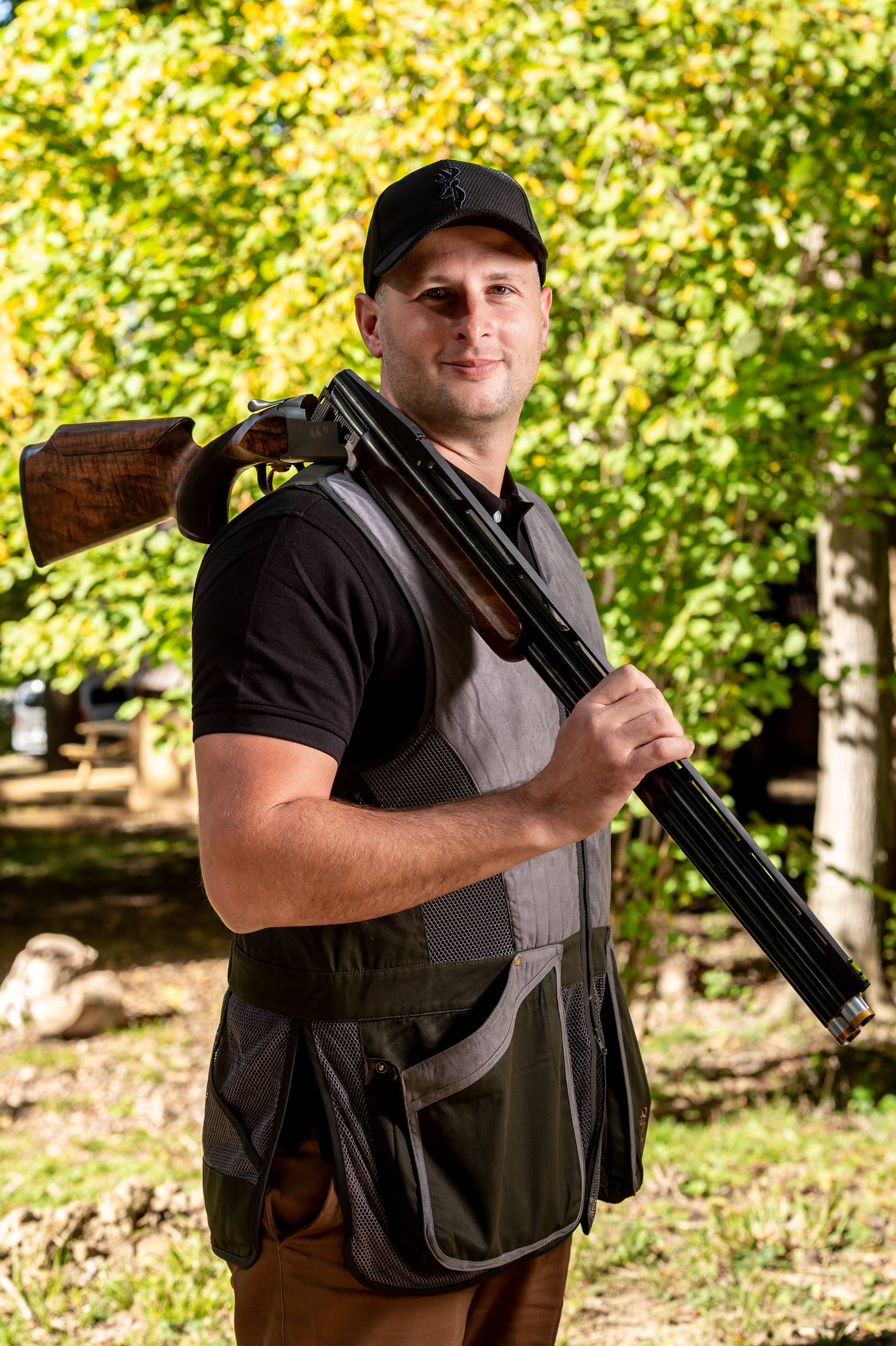 Kowalczyk
Piotr
Discipline
Trap, Double Trap & Skeet
Always smiling in everyday life, Piotr also knows how to be focused on the shooting ground! 
A specialist in trap, double trap and skeet, he excels in these disciplines at national and international level.  He has also been voted Best Polish Trap Shooter several times.
For the choice of his shotgun, he turned to the B725 Pro Trap High Rib. 
{{ selectedItem }}
Gold Medal
at the Polish Double Trap Championship
Silver Medal
at the Polish Trap Championship
Silver medal
at the Polish Skeet Championship
Team Gold Medal
at the Polish Skeet Championship
Team Silver Medal
at the Polish Trap Championship
Best Polish Trap Shooter Title
Team Silver Medal
at the Military World Games Wuhan
Bronze Medal
at the Polish Trap Championship
10th
at the World Cup Al Ain Trap
Best Polish Trap Shooter Title
Gold Medal
at the Polish Trap Championship
Team Gold Medal
at the Polish Trap Championship
Best Polish Trap Shooter Title
7th
at the World Cup Tuscon Trap
9th
at the World Cup Siggiewi Trap
Gold Medal
at the Polish Trap Championship
Best Polish Trap Shooter Title
Bronze Medal
at the World Cup Baku Trap
4th
at the World Cup Final Rome Trap
Best Polish Trap Shooter Title
10th
at the World Championship Lonato Trap
12th
at the European Games Baku Trap
Silver Medal
at the Polish Double Trap Championship
Bronze Medal
at the Polish Trap Championship
Best Polish Trap Shooter Title
Team Silver Medal
at the European Trap Championship
Gold Medal
at the Polish Trap Championship
Silver Medal
at the Polish Double Trap Championship
Silver Medal
at the Polish Trap Championship
Bronze Medal
at the Polish Double Trap Championship
Gold Medal
at the Polish Trap Championship
Gold Medal
at the Polish Academic Trap Championship
Silver Medal
at the Polish Academic Double Trap Championship
Gold Medal
at the Polish Academic Trap Championship
Silver Medal
at the Polish Academic Double Trap Championship
Gold Medal
at the Polish Trap Championship
Gold Medal
at the Polish Academic Trap Championship
Silver Medal Junior
at the Polish Trap Championship
Gold Medal Junior
at the Polish Trap Championship
6th Junior
at the European Double Trap Championship
9th Junior
at the European Trap Championship
Silver Medal Junior
at the Polish Trap Championship
THE OFFICIAL BROWNING TEAM